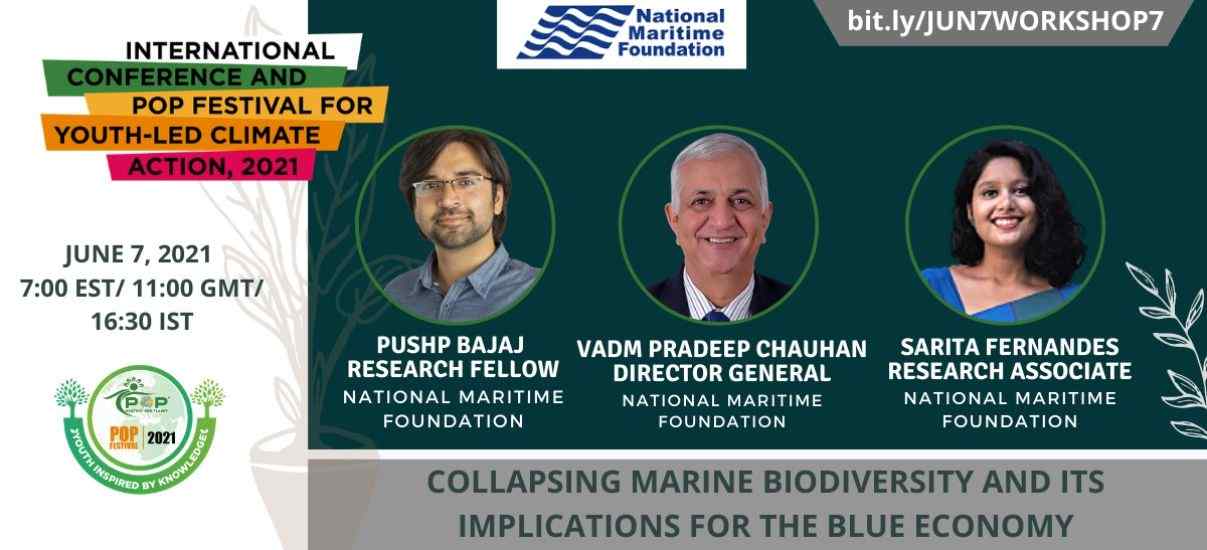 WORKSHOP ON COLLAPSING MARINE BIODIVERSITY AND ITS IMPLICATIONS FOR THE BLUE ECONOMY
This workshop aims to highlight the many ways in which accelerating climate change, overexploitation and mismanagement, and ever-growing marine pollution are transforming the marine biodiversity across the world's ocean basins.  The workshop will discuss the wide-ranging adverse impacts of the ongoing changes in the marine food-web on the Blue Economy of nations around the world, and how the young people can affect change and contribute towards building a sustainable Blue Economy that protects and preserves our planet's incredibly rich ocean biodiversity.
By the end of the workshop the attendees would have learnt:
The multitude of ways in which climate change and other human interventions are changing the distribution of marine species in the world's ocean basins and the socio-economic consequences of this redistribution.
The opportunities and mechanisms through which they can contribute towards mitigating the human-caused stressors and conserving the rich ocean biodiversity.
The workshop was facilitated by VAdm Pradeep Chauhan, Dr Pushp Bajaj and Ms Sarita Fernandes.