At the National Maritime Foundation (NMF), we strongly encourage applications for internships, from students, professionals, and the public at large, who are genuinely interested in exploring the various facets of the maritime domain and the policy issues relevant to India's maritime interests.  Unlike other internships, each internship programme at the NMF incorporates within it, a high-quality teaching-capsule.  Through its internship programmes the NMF seeks to provide adequate opportunities for you to pursue meaningful research and delve into policy-related aspects of a number of disciplines within the social sciences, the life sciences, and the physical sciences.
The National Maritime Foundation (NMF) runs its much sought-after series of internship programmes two times a year, one in the spring and one in the autumn.
Expectations
The successful conclusion of five internship programmes since March 2020 showcases the NMF's refusal to be defeated by the ongoing travel-restrictions and safety-norms imposed by the COVID-19 pandemic, in that those internships were conducted entirely in an online mode, and yet without any lessening of intensity, interactivity, or involvement — characteristics for which the NMF's internship programmes are now well known, both in India and abroad.  We intend to continue to defy any ability of COVID-19 to obstruct our endeavour to build 'Maritime India'.
What each aspirant for the internship prgramme should expect from the NMF, and, what the NMF expects in turn, are detailed in the sections below, which each aspirant is strongly encouraged to carefully and diligently peruse.
The NMF's internships are unique in many ways.  However, they are not easy, and are not to be taken lightly.  That said, the internship will provide multiple opportunities to meet and interact with not only members of the Foundation's own highly-qualified faculty and staff (which is a healthy mix of uniformed and civilian researchers) but also with eminent exponents of maritime issues, drawn from a number of the NMF's partners from across the world.
If past feedback is at all a reliable bellwether (indicator), the NMF Internship programme is going to be one of the most meaningful internship-experiences of your life!
________________________________________________________________________________________________
We are delighted to inform you that this year we received an overwhelming number of applications for our Spring Internship Programme 2023.
The applications for the Spring Internship Programme 2023 are closed. We will notify you soon for our Autumn Internship Programme 2023.
Ten Things that You Should Expect from the NMF
A warm and friendly organisational atmosphere. You can certainly expect to have a meaningful and exciting time.
Strong encouragement-for and appreciation-of sharp, inquisitive young minds that are eager to learn.
Extremely knowledgeable research-scholars to guide and help you along. Apart from wonderful civilian academics and researchers, you will also be gently guided and greatly encouraged by highly qualified and experienced maritime-practitioners, drawn from the serving and retired officer-communities of our country's principal maritime agencies, such as the Indian Navy, the Indian Coast Guard, and even the Indian Army and the Indian Air Force.
An opportunity to delve-into and understand the world of Indian think-tanks, so as to better decide whether this is, indeed, a world in which you would like to invest an indeterminate number of years of your life.
Opportunities (and strong encouragement) to rub shoulders and exchange views with nationally and globally renowned strategic thinkers and analysts from India and abroad — through a variety of fora including Dialogues, Round-Table Conferences/Discussions, Seminars, Workshops, etc. Illustrative (but not exhaustive) examples include luminaries from: the Haifa Research Centre for Maritime Policy & Strategy, Haifa, Israel; Rand Corporation, Washington DC, USA; Centre for Naval Analyses Washington DC, USA, Pathfinder Foundation, Colombo, Sri Lanka; the Bangladesh Institute for Maritime Research and Development, Dhaka, the Kalinga International Foundation (KIF); Sichuan University's Centre for South Asia Studies, Chengdu, China; Academy for World Watch, Shanghai, China; Yunan University's Research Institute for Indian Ocean Economies, Kunming, China; World Sustainable Development Forum, USA; Protect our Planet(POP) Movement, USA; The Ocean Foundation, USA; Taiwan Asia Exchange Foundation, Taiwan; OP Jindal Gobal University's School of International Affairs; Amity University's Amity Institute of Defence and Strategic Studies; the Institute for China Studies, New Delhi; the Vivekananda International Foundation; the United Services of India, New Delhi; the Centre for Land Warfare Studies, New Delhi; the Centre for Air Power Studies, New Delhi; the Centre for Joint Warfare Studies, New Delhi; the NITI Aayog, New Delhi; the Indian Maritime Foundation, Pune; the Maritime Research Centre, Pune; and many more.
The opportunity to actually and meaningfully contribute to the policy-making processes of the Government of India, through your personal contribution to projects and assignments undertaken by the NMF for the Ministry of Defence, the Ministry of External Affairs, and other ministries, departments and agencies of Government.
The opportunity, through a series of regular, interactive sessions, to understand the multi-faceted maritime domain that India must master, shorn of the many media-driven myths and opinionated views based upon grossly incomplete inputs, which afflict many segments of our populace.
The opportunity to publish your research on the NMF's website as well as in the NMF's print-journals.
Access to NMF's well-stocked library, as also the libraries of other think-tanks in the National Capital region.
The possibility of employment, subject, of course, to your own performance and the needs of the organisation.
Five things that the NMF Expects from You as an Intern
Enthusiasm, confidence, passion and drive, coupled with a keen desire for purposeful and meaningful experience in matters concerning the maritime domain.
The willingness to work as a cheerful member of the NMF Team and to contribute meaningfully to its collective and institutional success, with demonstrable honesty of purpose and sincerity of approach.
A willingness to conform to the dress code of the NMF.
Punctuality and a disciplined and respectful approach to work.
The maturity and nationalism to remain constantly mindful of sensitive data to which you might be exposed.
Five Typical Tasks that Interns at the NMF Perform
Data collection and fact-finding from primary and secondary sources, so as to assist with ongoing projects at the NMF.
Research into maritime-areas of your own interest
Assimilation and presentation of data using PowerPoint
Some amount of administrative work (but not too much!)
Planning and organisation of various events and dialogues.
Remuneration
Internships at the NMF are unpaid. However, in cases of interns, whose work output is commensurate with the expectations of the Foundation, and who continue with the NMF for more than three calendar months, a modest stipend will be given at the end of each month, commencing with the end of month four.
Dress Code
Regardless of whether the internship is conducted wholly or partially online, the NMF nevertheless maintains a strict dress-code.  This is a non-negotiable and mandatory feature.  For gentlemen, this incorporates a full-sleeved business-formal shirt, and a necktie.  Hair (including beards and/or moustaches wherever applicable) is to be neat, combed and tidy, reflective of sartorial elegance and good grooming.  Ladies are expected to match the dress-and-grooming code that has been specified for gentlemen.
Here are a few examples of our Dress code: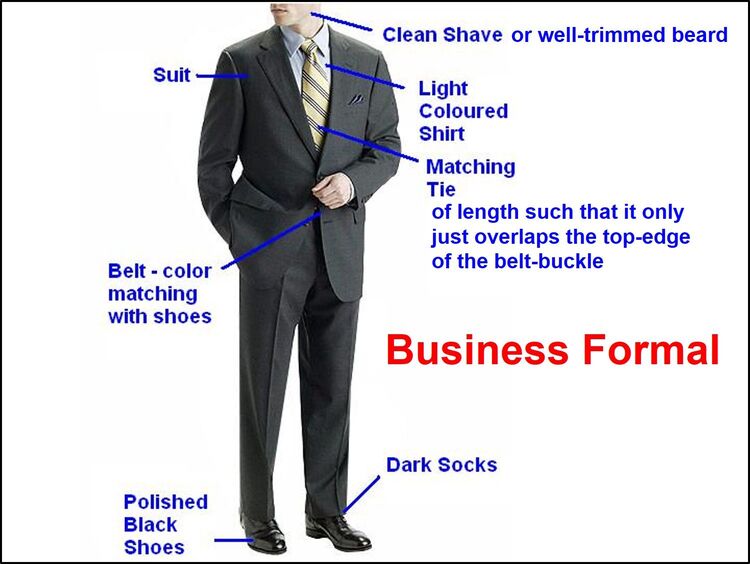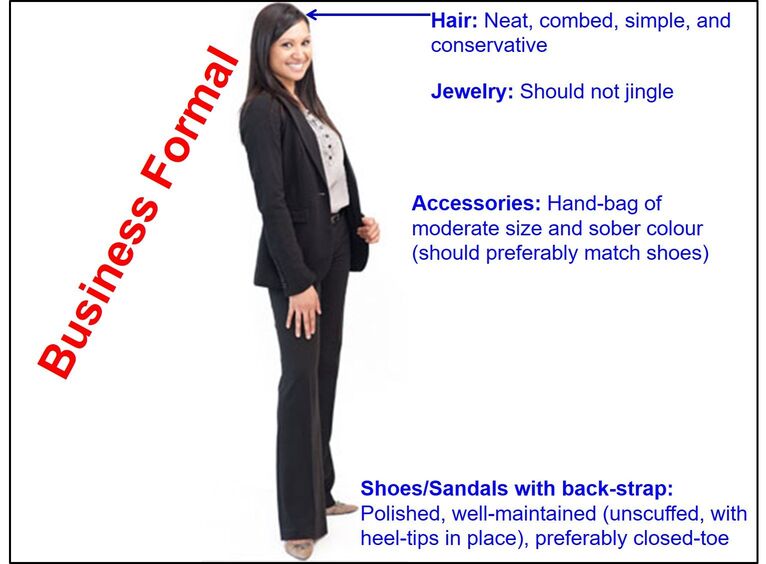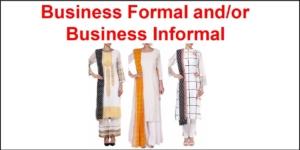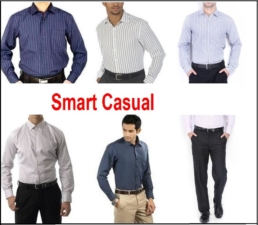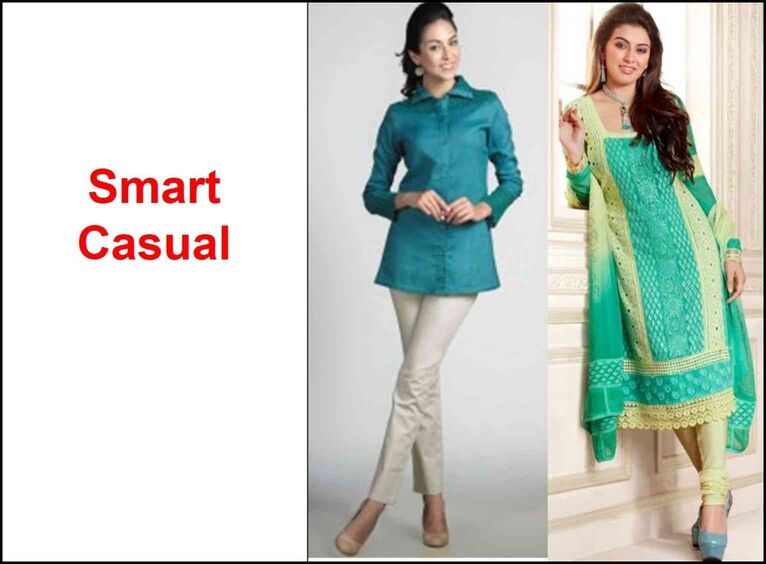 My internship experience at the NMF was an extremely enriching one. I was exposed to many new perspectives and ideas on multiple areas of the maritime domain. In addition to learning from the academically rigorous presentations and lectures given by the experts at NMF, I also got the chance to attend many seminars with speakers from all across the world. This internship is a wonderful opportunity for anybody who wants to learn about maritime affairs and is keen to know more about the workings of a think tank.
I was completely oblivious of issues concerning maritime domain before joining NMF. But the whole comprehensive learning program that has been undertaken here covering every topic in totality, giving clear picture of the concept was really promising. I was not expecting a think tank taking so much pain for their interns, but the reality here at NMF was completely different from what is prevalent in Indian think tank circles. It provided us with a lot fodder for thought, the lectures kicked us into our head to come out of the comfort zone and think. And trust me, in past 5 semesters at my college, I've not even taken leave for more than 2 days in a stretch that too very rarely. But I've not taken a single class since 28th December due to the common timings of NMF sessions. And all that compromises were completely worthy of making. The quality lecture I've received here had no parallels. Though I couldn't interact much during the course due to network constraints but I've tried my best to stay consistent without taking a single leave throughout this six- week journey. This internship was clearly worth all the hype I acquainted earlier. Unfortunately, due to academic constraints, I couldn't continue my internship this time but will definitely try to join NMF again at some point of time in future. I am extremely grateful to NMF for giving these high quality sessions just at a cost of consistent commitment from us.
My academic experience so far mostly concerned Geopolitics, European Union (EU) and France in International affairs. Internship at the NMF broadened my horizons and exposed me to a variety of topics and issues in the maritime affairs. Apart from maritime security, I could learn about UNCLOS and other legal aspects of the maritime domain which was a new area for me. The regular lectures given by the Director-General of NMF enhanced my understanding of the maritime domain. Attending various seminars by experts and scholars offered great insights and helped me to gain knowledge on varied topics and their interlinkages in the maritime domain. Apart from this, internship at the NMF has helped me develop my skill-set including time management, professionalism and work ethics. I am grateful to the NMF in helping me groom myself both professionally and personally. As promised on their website, it was truly the most meaningful internship-experience of my life. Thank you, NMF!
I had a very enriching experience at NMF. The internship programme was structured with delivery of quality content. The lecture series gave me exposure to wide range of topics ranging from trade & investment, blue economy, climate change, role of navy, and initiatives of government of India. We also received brief training on key concepts and terms which are often used interchangeably. For example, the difference among the following terms geo-politics, geo-economics, geo-strategy. I thought there is not much difference, however, we were explained every term so patiently that now difference is crystal clear. I found people at NMF very passionate about fostering maritime awareness and they encourage interns to ask questions, research, to develop-as DG sir calls it 'effervescence'. I had a very productive six weeks with NMF. I am certain that lessons learnt will surely help me in my academic career and professional pursuits ahead. Thank you NMF for setting up the internship programme, and grooming us academically & professionally.
Interning at the NMF was probably the greatest, most welcoming internship experience a person could have. I have learned so much, both from the faculty's incredible knowledge and experience and by their encouragement for interns to learn by doing. Any criticism I have would only be directed towards to unavoidable online nature of the internship.
My experience interning at the National Maritime Foundation was nothing short of enriching. Throughout the six-week journey, we were provided with holistic knowledge regarding the maritime sector by means of presentations and seminars that we attended. The speakers were individuals with a great deal of knowledge and experience and it was truly a lovely experience learning from them. For the research component of our internship, the mentors assigned to us were extremely helpful and cordial and they helped us carry out in-depth research in the maritime sectors of our choice. Their research-oriented background and guidance helped us learn the various issues revolving around the maritime sector in a more credible way. I would like to thank the National Maritime Foundation for providing me with this opportunity, and giving me access to the widespread ocean of knowledge that members of the Foundation possess and propagate.
My internship at the National Maritime Foundation was a fresh and enriching experience. During my time here, I not only learnt about maritime affairs through seminars and presentations, but also got the chance to enhance my creativity and develop my research skills through writing on my areas of interests. Finally, having developed value additions to my skill set, I am grateful to have had the chance to intern at this fine institution.
The internship at the National Maritime Foundation was simply astounding for me. Being a student of Defence Studies, it was very important for me to know various aspects of national security, and the maritime domain is one of them. The lecture series by DG and other elites of NMF gave a strong foundation in understanding the importance of maritime domain. Engagement with NMF faculty broadened my perspective on maritime affairs. The engagement has also enriched my analytical and research writing skills. I cannot forget the professionalism of the members of the institution. This is certainly going to make an impact in my upcoming research write-ups. I am glad to be the part of NMF where I have got an ocean of knowledge.
As a student first time interning National Maritime Foundation has taught professionalism, hard work and has helped me understand and gain new perspectives of learning. The overall experience at NMF has been heartwarming and smooth. It has helped me drift into the direction I wished for my future and helped me gain clarity on numerous issues across the globe and even personally. I am grateful to everyone at NMF for providing me this opportunity and pushing me hard to work my full potential. I wish everyone at NMF and my co-interns all the very best for their future.
I have a long fifteen years relationship with the Navy. I heard about the NMF with one of its founding member during my service tenure. After joining my Ph.D, Maritime diplomacy was my first choice for research. Joining the NMF as a research intern, gave me the required fillip for conducting good research. Whatever knowledge and research gaps we gain here is far beyond the scope of available literature on this particular domain. The scope of the internship programme touched upon almost all the areas associated with the maritime domain. This programme was much ahead of the class room type teaching and prompted me to think out of the window to write good articles on this subject. I can confidently says that this internship programme met all my expectation to the highest level. The vision and goals of the NMF is the national interest and I feel blessed to be part of this very energetic and true research oriented organisation. Jai Hind.
My internship with NMF has been very enlightening and enriching. Even though I had maritime security as an elective while pursuing my bachelors in global affairs, it was just a basic overview. But, at NMF, I was introduced to the diverse aspects and convolution of Maritime domain including off shore infrastructure, maritime resources, UNCLOS, climate change, Blue economy etc. NMF had an extensive variety of areas that I could choose to work in under the guidance of a mentor. The regular online sessions have assisted me to accentuate my understanding of the maritime domain. I am sure that my internship with the NMF would stimulate me to pursue my intended research career with exuberance. Thank You NMF.
My six-week journey with the NMF was a great learning experience. I gained and understood the value of conceptual clarity of the many aspects of the maritime domain and at times was appraised of concepts that I had been completely oblivious of. Another immensely important thing that I learnt at NMF was from the DG who pointed out the crucial nature of knowing the why of anything that you are engaged in. This to me has become a silver bullet because not only it keeps you focused it also helps you understand the purpose of the endeavour you have undertaken otherwise again as the DG say's it would be like "chasing a chimera" which I find relevant at so many levels. Learning from the NMF was also a fun experience courtesy of the humour of the faculty and the personal anecdotes they shared along the way. At NMF we were actually encouraged to ask questions no matter how silly they sounded, which is a luxury these days! My journey at NMF although ended in six very fast weeks but I feel the lessons I learned here will help guide me through my life ahead in my academic and professional pursuits, especially the pro-tips shared by Oliver who was always just a text away. A big heartfelt thank you to the team at NMF.
The internship at the National Maritime Foundation has been one of my best experiences so far.  It helped me mould and broaden my perspective on areas of International Relations and Maritime domain.  The lectures and presentation given by the DG of NMF built my foundation in understanding the importance of maritime thinking.  It is a privilege to be a part of the foundation which gave me a platform to participate in the International forums while also giving the opportunity to share my views with the domain experts.  Working with the NMF Faculty enriched me both by bringing the best possible output and triggering constructive thought process through discussions and brainstorming. I'm glad to be a part of the foundation because it respects each and every individual's views and also adopts it if found worthy enough.  
My internship at the National Maritime Foundation provided me a platform to learn about the maritime domain. Being an intern, I attended the virtual orientation classes by the Director General NMF that provided knowledge of diverse areas within the oceanic space. By participating in various national and international conferences, I was exposed to international relations and foreign policy intelligentsia. Interacting and working with NMF faculty members have also broadened my perspective on maritime affairs. This internship has greatly increased my ability to research, hone my communication and presentation skills as well as taught me how to think maritime.
My internship at the National Maritime Foundation was dense, demanding and very enriching. In addition to gaining an in-depth understanding of the Indian maritime domain, I was able to observe and take part in the life of a dynamic think tank and issues related to it.  A privileged access to all members of the faculty, both civilian and military, was also a real asset. Finally, I retain from this experience the importance of concepts, of geography, of a maritime and Indian approach, and of the primordiality of asking questions and engaging in rigorous reflection.This has certainly reshaped my vision and my « feeling » of research.
My internship with NMF has been an enriching experience in developing my knowledge on the vision of India's maritime strategies. NMF had a vast variety of areas I could choose to work in and what really made my experience noteworthy was the encouragement and support I received from the supervisor and my peers in choosing my niche. The work at NMF is perfectly balanced and pushes you to do the allocated work effectively. Overall, It was a great learning experience. The plus point was you could take work from anyone if you were idle. Hence, I could grasp experience in diverse fields such as International Maritime Law ,India's Arctic policy etc.
I had a great experience at the NMF while interning. I learnt many things here. The most unique part of the organisation was that I never felt I was an "outsider", always felt that I am also part of the organisation team for whatever time I was in here. I always felt "inclusive" in the day-to-day activities which the organisation personnel did. They urged and encouraged me to do work properly and even motivated me for every work that I did for them. The lectures given by Director General of the organisation on maritime domain were extremely interesting and knowledgeable.
My internship experience with NMF was enriching and exciting and I got a real feel of how a 'think-tank' works. Even though I have learnt about Maritime Security as a part of my course on Global Affairs, at NMF, I got an idea of various facets and complexities of Maritime affairs including India's Maritime domain, International Maritime Law, Indian Navy, IOR, Climate change and Energy politics to name only a few. I found a very friendly and open atmosphere with opportunities to interact and engage with research scholars which made my days at NMF very interesting. Alas, the good days were cut short by the ruthless lockdown on account of Covid-19. However, sitting at my home, I became a virtual member of NMF again thanks to the daily online presentations and lecture series which deepened my knowledge and honed my research skill-sets which I am sure would stand me in good stead in my future research career. Thank you NMF.
The National Maritime Foundation helped me learn and unlearn all that I knew about the maritime domain and geopolitics. During my time here, I was able to refine my basic skills involving research and writing. I had the opportunity to listen to many high profile speakers and engage with experts in the field. The seminars, presentations and workshops taught me that nothing in the maritime domain existed in silos. Every area of study involved the intersection of verticals and horizontals of various subjects. It truly gave me meaningful insight into the inner workings of a think tank. I'm glad to have had the privilege of working in the premier institution in India that engages in the maritime field.
My internship experience at the National Maritime Foundation was truly amazing. The amount of knowledge that we gained through the lectures and interactions with international scholars and our fellow researchers has expanded my horizon. It changed my way of looking at geopolitics. Further, the ambience of the work place made me feel comfortable, and was conducive to my overall learning experience. My internship experience with the NMF has served to enhance my skills and has been a memorable one.
My internship at the National Maritime Foundation (NMF) was my first internship. I had been expecting a very strict hierarchical structure within the organisation but to my surprise it was very flat, and interns could freely interact with researchers and Navy personnel. The other aspect which stood out was the meticulous manner in which the internship programme had been put together with extreme importance given to an intern's individual needs. The NMF strives to become the India's premier think-tank in maritime affairs and I believe that it has the means, methods and the scholarship to do so.
Attending various events and interacting with the officers who have faced the practicality of maritime domain gave me valuable work experience and knowledge. The NMF considers interns as members of their core team and working with them made me realise the importance of soft skills like professionalism, teamwork, time management and work ethics. At the NMF I learnt about UNCLOS, India's relation with other countries, Piracy, BIMSTEC and geopolitics of the Indian Ocean Region. My academic interests were also well taken care of. They provided me with professional guidance at every step and were very welcoming to new ideas. I consider myself fortunate that I got to work with such bright minds who are dedicated towards maritime domain.
Internship at the NMF helped in my understanding of the maritime domain, India's Maritime domain in particular. Unlike other think tanks, NMF allowed me to research extensively on maritime issues of my interest and guided me with its expertise at every level of my research. Regular presentations and interactions with foreign delegates and naval officers, helped me to learn and acknowledge pressing maritime issues. It was a place that groomed my professional outlook, research and critical thinking capabilities.
Articles Authored/Co-Authored by Interns at NMF