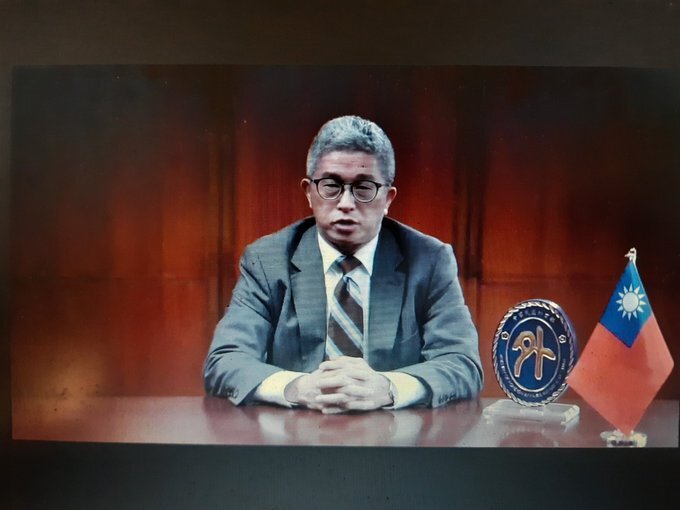 The National Maritime Foundation- Taiwan Asia Exchange Foundation Webinar
The NMF is organising a webinar with the Taiwan-Asia Exchange Foundation (TAEF) which is a policy-oriented think tank in Taiwan with a focus on Southeast Asian and South Asian affairs. In the spirit of the New Southbound Policy (NSP), the goal of the TAEF is to promote comprehensive ties between Taiwan and the 10 ASEAN countries, 6 South Asian states, as well as Australia and New Zealand through cooperation and exchanges in three major fields – including think tanks, non-governmental organizations (NGOs) and young leaders – to consolidate a sense of regional community in Asia and establish long-term cooperative partnerships.
The webinar would be held in two sessions focusing on the following themes-
a. Taiwan and India in the Framework of Indo-Pacific Concepts: Examining Convergence Areas and Potential to Cooperate
b. Examining Possible Areas of Cooperation and Joint Studies

Speakers and the moderators –
a. Dr Roger C Liu, Associate Professor of Political Science, FLAME University, India
b. Dr Szu-Chien Hsu, Deputy Minister of Taiwan's Ministry of Foreign Affairs, ROC
c. Admiral Sunil Lanba, Chairman, NMF, India
d. Vice Admiral Pradeep Chauhan, Director General (DG), NMF, India
e. Dr Arthur Ding, Professor Emeritus, National Chengchi University (NCCU), Taiwan
f. Captain Sarabjeet S Parmar, Executive Director, NMF, India
g. Dr Alan Hao Yang, Executive Director, TAEF, Taiwan
h. Dr Ting-Hui Lin, Deputy Secretary-General, Taiwanese Society of International Law (TSIL), Taiwan
i. Dr Jabin T Jacob, Adjunct Fellow, NMF, India
j. Dr Prashant Kumar Singh, Research Fellow, Manohar Parrikar Institute for Defence Studies and Analyses (MPIDSA), India
k. Dr Ming-Shih Shen, Director and Associate Professor, Graduate Institute of Strategic Studies and International Affairs, War College, National Defense University, ROC
l. Dr Si-Fu-Ou, Research Fellow, The Institute for National Defence and Security Research (INDSR), Taiwan.