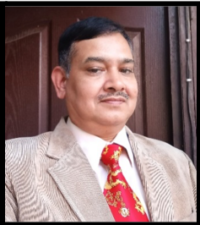 Captain Kamlesh Kumar Agnihotri (Retd)
Senior Fellow
National Maritime Foundation
Areas of Research
Chinese maritime issues
Indian Ocean security matters and
Complex dynamics in the broader Indo-Pacific Region
Experience
Captain Kamlesh Kumar Agnihotri (Retd) is a Senior Fellow at the National Maritime Foundation (NMF). Prior to this assignment, he was a Senior Fellow at the Centre for Joint Warfare Studies (CENJOWS), New Delhi, till his retirement in June 2021. His specialised field of work for last 15 years, has been on Chinese Defense Forces, particularly the Chinese Navy.
He has earlier worked at the Maritime Doctrine and Concepts Centre (MDCC) at Mumbai in the Strategic Maritime Assessment Team (SMAT); where he carried out detailed measurement of China's maritime and naval capabilities relating specifically to the Chinese Navy's platforms, equipment, training effort, technological ascendency and evolving operational patterns. Foundation for this intensive research was laid during his tenure at the Maritime Warfare Centre (MWC), Visakhapatnam; where he was involved with detailed planning for addressing the increasing intensity and frequency of Chinese naval presence in the Indian Ocean Region.
The Officer has had a prolonged tenure at NMF earlier too, during which he developed specialised knowledge-base on China and consolidated the same to a great extent. His in-depth knowledge of the China related security matters enabled him to publish four books, and author several research articles in various think tanks' Journals. His last Book is titled "Strategic Direction of the Chinese Navy: Capability and Intent Assessment" (2015).
He is a naval missile and Gunnery specialist.  He commanded a Landing Craft Utility ship (LCU) at the Andaman and Nicobar Islands. He has also qualified as a Remote Sensing, satellite imagery interpretation and Photogrammetry analyst. He has also acquired an Advanced Diploma in Chinese language in order to complement his scholarly and research work.