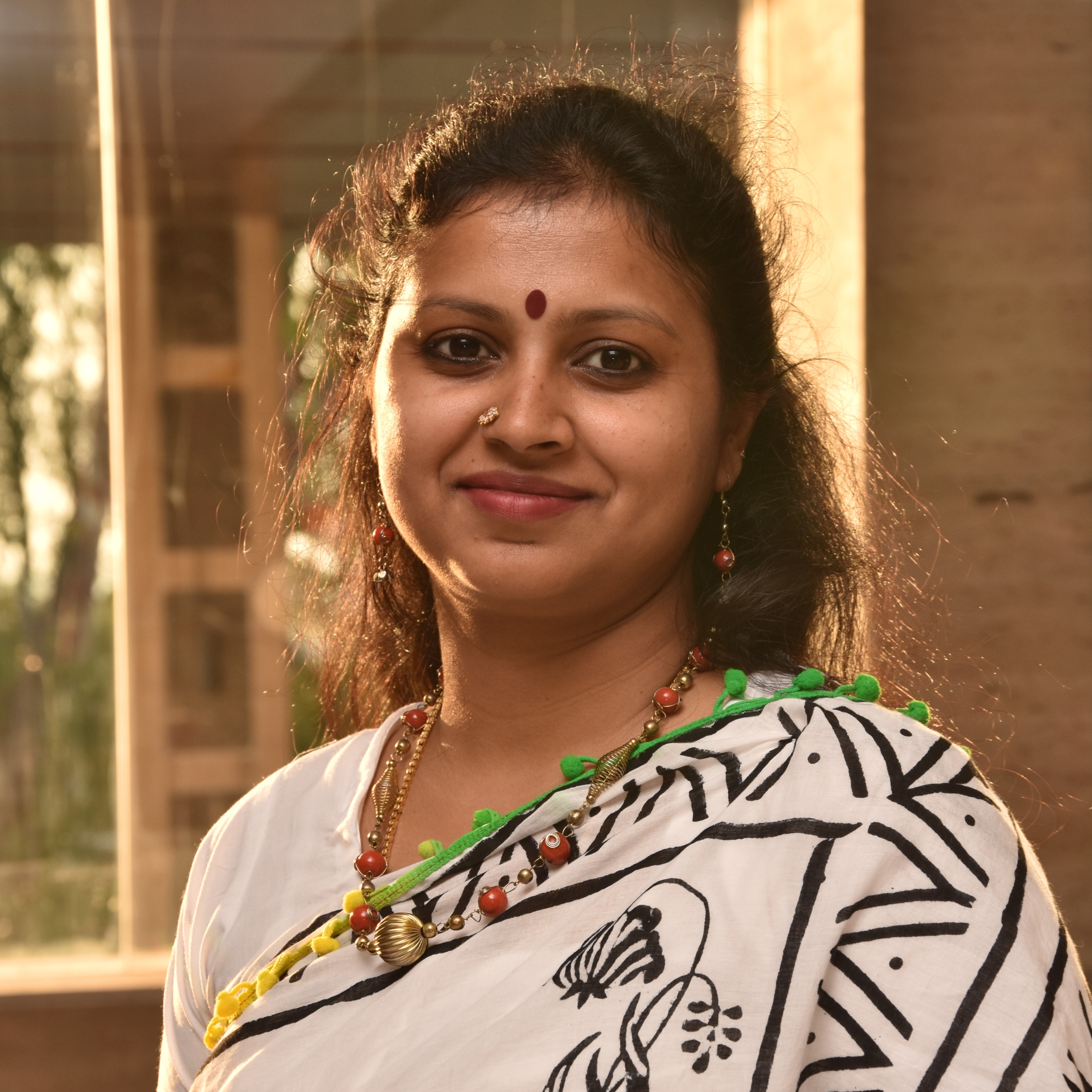 Swati Ganeshan
Honorary Adjunct Fellow
National Maritime Foundation
Areas of Research
Geopolitics and governance of natural resources
Energy, environment and climate (Policy, Governance and Global politics),
Blue economy and Sustainable Development
SDG implementation in India
Experience
Swati Ganeshan has over 12 and half years of research experience and 3 years of media experience. She was Fellow and Area Convener, Centre for Resource Efficiency & Governance, The Energy and Resources Institute (TERI), New Delhi. Her research is largely focused on policy analysis and geopolitical issues in the field of energy, climate, oceans and SDGs.
She has led and contributed to research on Blue economy in AsiaPacific, Blue economy and sustainable development issues, regional energy cooperation, carbon neutral strategy roadmap for Indian States, role of energy in European Union (EU) and emerging power relations (emerging 5), assessing energy risks across fuels, coal and nuclear energy, hydro politics in GBM basin, critical non-fuel minerals for India's strategic interests, and global and regional energy security cooperation, among others. She has led and been part of projects supported by Asian Development Bank, AETS France, UNESCAP, GIZ, Norwegian Ministry of Foreign Affairs, Konrad Adenauer Stiftung, EU, DFID and Volkswagen Foundation, among others.
She successfully led and managed several programmes and initiatives at TERI. She was network manager of Sustainable Development Solutions Network (SDSN) South Asia Secretariat hosted by TERI. She coordinated TERI-ITEC capacity building programmes for international participants supported by the Ministry of External Affairs, Government of India and has several publications to her credit.
Swati is also a member of South Asia Women in Energy network (SAWIE).
Education
MA in International Studies (Security Studies), University of Birmingham, UK, 2007-2008 (Core subjects- Security Studies, Diplomacy and Statecraft, International Peacekeeping)
MA in Mass Communication, Jamia Milia Islamia University, Delhi, 2004-2006
BA (Hons) Journalism, Delhi University, 2001- 2004
Presentations
Paper presentation in International Seminar, "BIMSTEC: Constructing new pathways in the context of Rising Asia", 11-12 February 2020, Pondicherry University,
Representing TERI at T20 conference(for G20) 18-21 January 2020, Riyadh, Saudi Arabia
Workshop on "Europe, Emerging Powers and the Future of Multilateralism", 23 – 28 November 2019, Cadenabbia (Italy) & Brussels
Panelist, Energy Security Dialogue organised by Confederation of Indian Industry (CII), 17th October 2019, Delhi
India's Energy Diplomacy- Accessing Minerals Resources for achieving Clean Energy Goals , "INDIA'S GLOBAL SEARCH FOR ENERGY: AFRICA IN FOCUS" Jawaharlal Nehru University and African Studies Association, 22nd February 2019, Delhi
Panelist, India's energy security- From Conventional to non-conventional fuels, National Conference on India's Energy Security: Challenges and Opportunities, 7th December 2018, Nehru Memorial Museum and Library, Delhi
Panelist, Criticality of non-ferrous metals industry, Non-Ferrous Minerals Conference,27th February 2018, FICCI, Delhi
Panelist, TERI-KAS Resource Dialogue on Marine Resources-Sustainable Development through Geopolitics and Trade, 28 Feb-2 March 2018, Chennai
Panelist, TERI-KAS Resource dialogue on Water security in Times of Climate Change- geopolitical challenges , March 18-20, 2017, Goa
Panelist "Establishing the Research Platform for Energy Cooperation and Governance in Asia", December 7th, 2016, Beijing, China
Paper presentation, TERI-KAS Resource dialogue on Resource security: contextualizing domestic interests in the global trade and investment framework , October 24-26th 2016, New Delhi
Speaker in Business Session I: Strategies to augment nuclear power growth" in the Conference "Nuclear Power in India- Indigenization and viability organized by ASSOCHAM, 2016, New Delhi
Presentation on Biosecurity & Bioresources for Roundtable on "Malicious threats to natural resources and environment and the technologies to deal with them" supported by TIFAC, Department of Science and Technology, Government of India, July 22, 2016, New Delhi
Speaker in Plenary Session III, South- South Cooperation, Trade and Investment dynamic, Conference on South-South Cooperation organized by Research and Information Systems (RIS), 11 March 2016, Delhi
Plenary Address on Non-ferrous metals and geopolitics and environmental concerns, 2nd Non-Ferro India Summit- Sustainable Growth Exploration organized by Indian Chambers of Commerce(ICC), Kolkata, 5th January 2016, New Delhi
Speaker in the TERI-KAS Conference on TERI-KAS Conference On Accessing resources from global market: Geo-political challenges and strategies supported by Konrad Adenauer Stiftung (KAS) 16-17 September, 2015, New Delhi
Lecture session on Resources and Conflicts-Focus on energy and minerals (Geopolitics to Local Concerns), TERI-ITEC programme on Resource security held in March 2015, New Delhi
Coordination and paper presentation (Energy governance in EU-India Relations) in Conference on EU-India: Understanding the challenges and opportunities for energy cooperation 4th September 2013, New Delhi
Coordination and participation in Roundtable on "Learning from emerging energy innovations in Asia with a focus on energy access and clean energy: Contributing to the discourse on an institutional framework for sustainable development", 31st January 2012, TERI, New Delhi
Participated in workshop on, "Making Minerals Development work for the people: Institutions, policies and coordination", Dec 2 2011, TERI, New Delhi
Paper presented on "Indian climate change/energy security nexus in multilateral negotiations", November 25 2011, Durban, South Africa
Presented in Internal Policy Seminar on "India in Africa: Forging stronger ties, trade and beyond", 28 July 2011, TERI, New Delhi
Presentation on "Water Security issues in India", Working Seminar on Politics of Security In India, Norwegian Institute for Defence Studies, 4-6 May 2011, Oslo, Norway
Lecture session on "Climate change and Conflicts" for TERI-ITEC programme on Climate Change and Sustainability for mid and senior level professional from various developing nations Oct 2009, 2010 and 2011, New Delhi
Co-coordination and participation in 5th TERI-KAS conference, "Energy Security: managing risks, balancing concerns and developing frameworks", 24-26th October 2010, New Delhi.