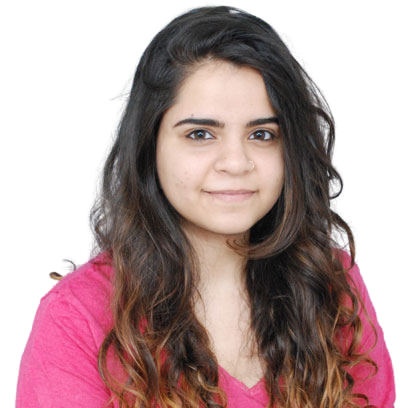 Aastha Vohra
Former Research Associate
National Maritime Foundation
Areas of Research
1. Europe- India Maritime Security
2. European Politics
3. Transatlantic relations
4. Nuclear Proliferation and Security
Experience
Ms. Aastha comes with an extensive internship and volunteer experience with organisations such
as,
1. National Maritime Foundation (2019)
2. Innovision Limited (2017)
3. Indian Oil Corporation Limited (2017)
Education
Aastha pursued her M.A. in International Studies with a specialisation in Europe and North America from the Symbiosis School of International Studies, Symbiosis International University. During this time, she also explored the opportunity to attend a semester with the Leeds Beckett University at Leeds, United Kingdom wherein she undertook research on her thesis.   She also attended/ She is an alumnus of the Sri Venkateswara College, University of Delhi wherein she undertook her B.A. in Political Science.
Presentations
Conducted a session on " Enhancing connectivity in the Indian Ocean Region: Areas for EU- India cooperation" at the second EU- India Maritime Security at Brussels in Belgium on 19 September 2019.
Presented on " Geopolitics and Maritime Strategy: The 17 + 1 Group: China in the Central and Eastern Europe" at the Inaugural NMF- IIMSR Dialogue on 13 November 2019.