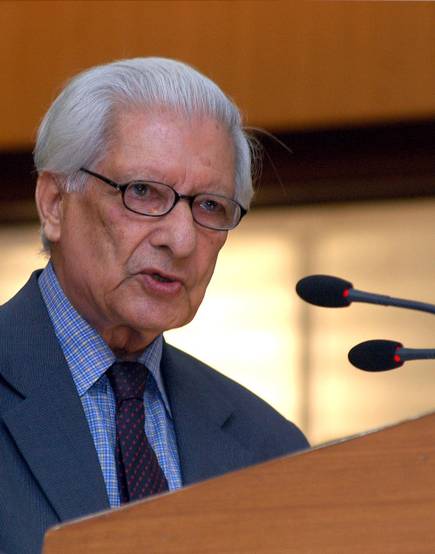 Ambassador MK Rasgotra
GC Member (Diplomat)
National Maritime Foundation
Experience: Maharaja Krishna Rasgotra is a diplomat and former Indian Foreign Secretary and a recipient of Padma Bhushan award.
 He was Tutor at Government College, Lahore, 1944–46; Head of the English Department at SA College for Women, Sialkot, 1946; Head of the English Department at Arya College, Ludhiana, 1947; appointed to the Punjab Educational Service in March 1948; Lecturer in English, Govt. College, Ludhiana 1948–49.
He was appointed to the Indian Foreign Service on 27 September 1949. In his later career, he was High Commission of India to the United Kingdom, and Ambassador to Morocco, Tunisia, the Netherlands, Nepal, France and UNESCO.