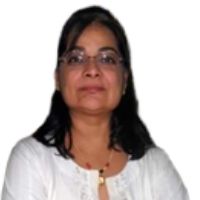 Ms Minoo Daryanani
RD, West Bengal Chapter
National Maritime Foundation
Experience
Ms. Minoo Daryanani started her law practice in the Calcutta High Court as the chamber-junior of Mrs. H.K. Dev Burman, Senior Advocate. On being appointed the Law Officer of the world's oldest tea company "The Assam Company", she handled all matters relating to corporate law particularly the disinvestment by the Inchcape Group besides plantation laws, matters relating to sales-tax, excise, labor welfare, including issues arising from acquisition of surplus land by the Assam Government. 
She was awarded the CFTC scholarship and nomination by the Government of India for an LL.M in international maritime law. Subsequently, the late IMO Secretary-General emeritus Sir (Dr)C. P. Srivastava awarded her a bursary. She became the first Indian to have graduated from the UN- program at IMO IMLI, Malta in the year 1994-1996. 
On her return to India she worked in Kochhar & Co.in New Delhi engaging in matters relating to entry-strategies for foreign companies, technology transfers, issues relating to trade restriction/anti-compete clauses in cross-border transactions, vetting of documents, etc.
As the Addl. Private Secretary to the then Union Law Minister, Mr. Ram Jethmalani, Senior Advocate between April 1998 to March 2000, she closely witnessed the complex workings of governmental machinery as well as participated in the drafting and enactment of several crucial laws. It was also the rarest of rare opportunities for her to observe and work closely with a unique legal luminary.
As the chamber-junior of Mr. S. Venkiteswaran, Senior Advocate between 2000-2003, she appeared in the High Court of Bombay, handled matters relating to marine insurance / P&I Club cover, collision, cargo disputes, framed  bye-laws / rules for port authorities, engaged in the Arbitration of maritime disputes relating to hire/freight, short-landing, cargo-damage, laytime/demurrage, speed claims, etc. 
On her return to Calcutta at the end of 2003 she worked as a Consultant for Paras Kuhad & Associates, a full-service law firm, TPL Logistics Pvt Ltd. (a multi-modal transport operator) and LexPlosion, a solution-provider for business enterprises for their obligations towards statutory compliances, corporate governance, including legal issues arising from regulatory, operational matters.
With effect from 1st Feb'18 she was appointed the Regional Director for the newly constituted WestBengal Chapter of the National Maritime Foundation, a maritime think-tank headquarted in NewDelhi.
Since Dec.'10 she has been associated with various full-service law firms to develop a shipping law practice, corporate entities.