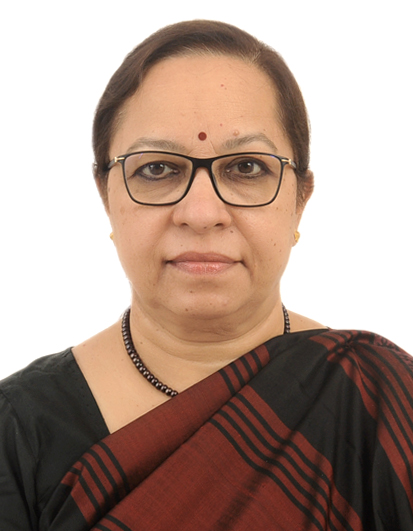 Prof V Yoga Jyotsna
Honorary Adjunct Fellow
National Maritime Foundation
Areas of Research
India's Foreign Policy
National Security
Indology
Rare Earth Elements.
Experience
Professor V. YOGA JYOTSNA is an Honorary Adjunct Fellow with the National Maritime Foundation-India since 2021. She has worked as Dean- Social Sciences at Osmania University & Amity University between 2016-21.
She has pursued her M. Phil. & Ph. D. degrees  from the prestigious Osmania University where she has also served as Head of the Department of Political Science. At Amity University, she has been the HOI of Amity Institute of Defence & Strategic Studies.
She represented India in Summer Institutes, Round Table discussions held in Pakistan (1993& 94), USA (1993 & 2011) and Sri Lanka (2012). She was Visiting Faculty (2011) for a course on – India's Foreign Policy–with Tanner Humanities Centre; University of Utah-Salt Lake City-USA. Department of Military History-Kansas State University-Manhattan-USA invited her as Guest Faculty in 2011. During her visit to Kansas, she also addressed 'officers on study' at Fort Leavenworth- USA. Research interests include: India's Foreign Policy; National Security; Indology and Rare Earth Elements.
She has been a Guest Faculty with College of Air Warfare; College of Defence Management; & Naval War College in India. She is frequently invited to address officers of HACC; HNCC (Higher Air & Naval Command courses) & SOSP (Senior officers on Study Period); LDMC & SDMC in these colleges on different aspects of International Studies; Foreign Policy; Research Methodology.
Her latest publication is titled SECURING INDIA- CHALLENGES AND RESPONSES in Centre for Advanced Studies-Journal 2020. She has also reviewed, Foreign Minister S. Jaishankar's latest publication- The India Way- in CASS Journal in 2021. She has published essays in journals and books and edited Institutional study materials for Graduate and Post-Graduate programs. She has been appointed as Distinguished Senior Fellow in 2021 by DRaS- Kochi-India. 
Prof. Jyotsna has worked alongside SEVEN doctoral candidates and 30 M. Phil. Scholars mostly from Services. She has conducted Two International Workshops on Maritime Asia & Central Asia, Two National level Refresher courses on Political Science & International Relations and on Research Methodology. She participated in 10 International; 50 National seminars throughout her career; and was part of 20 Webinars till date.
Education
Ph.D. – The Conference on Security and Cooperation in Europe and India's Security –Osmania University– 1990
M.Phil. – Military Dimension in India- France Relations–Osmania University -1984
Presentations
Panellist, Panel-Discussion 1, Workshop with the Embassy of Vietnam, New Delhi, on Vulnerability of Maritime Zones and their Impact on Regional Stability and Economic Development
September 09, 2019
Panellist, Panel-Discussion 2, Workshop with the Ministry of Foreign Affairs of Japan, New Delhi, on Maritime Security in the Indian Ocean and the South China Sea January 30, 2020