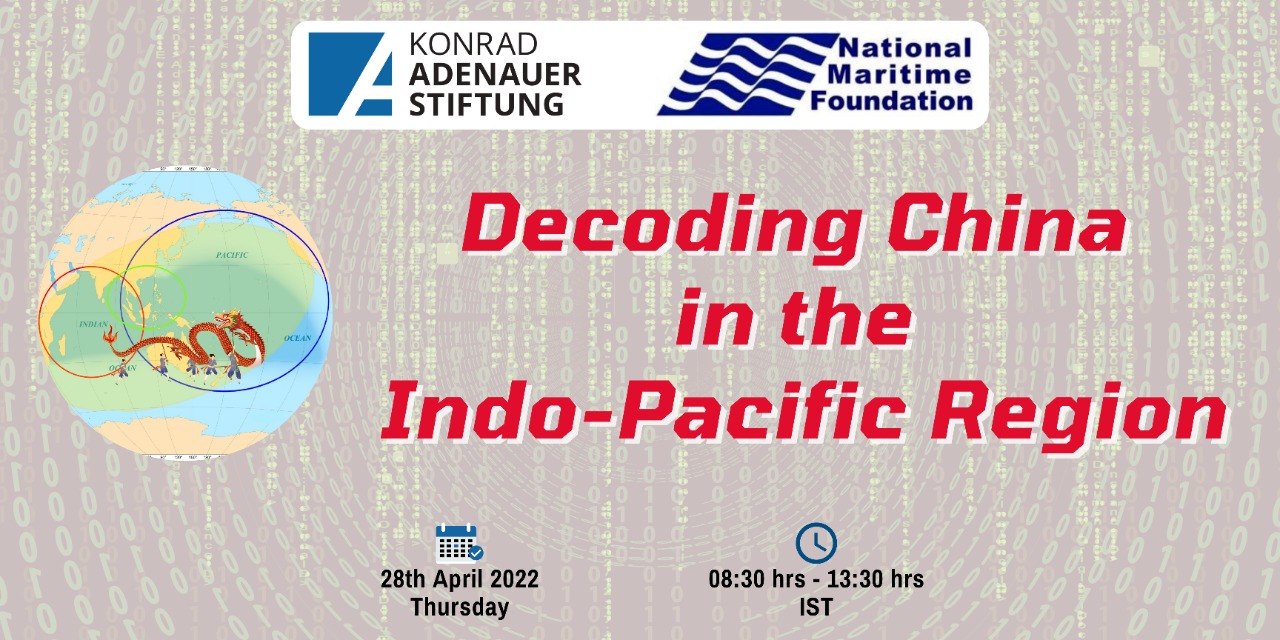 DECODING CHINA IN THE INDO-PACIFIC REGION
The Indo-Pacific has been experiencing substantial changes, in terms of the ongoing power transition, the struggle to maintain a related balance of power founded upon a consensually-derived rules-based order, and all related aspects intertwined within the web of economics, commerce and trade. From this crucible, a new set of alliances, partnerships, and anxieties have emerged, many of them pointed at China, either directly, indirectly, or inferred.
In the midst of such an environment, which is fuelled by the growing economic clout of China – and its consequent maritime ascendancy – the security concerns of Indo-Pacific nations are high on their respective national and regional agendas. Two successive Chinese Presidents – President Hu Jintao and President Xi Jinping – realising the need for more comprehensive presence in all areas of the maritime domain have paved a path for China to evolve into a maritime 'great power' through an increasingly-forceful approach that appears to be unmindful of national and regional sensitivities.
China's continued expansionist maritime policy, its indulgence in lawfare, duly supported by national maritime legislation, and its growing military power, all combine to generate major threats and adversely impact the existing rules-based order. While several nations are responding to China's actions and activities, there is no semblance of a coordinated mechanism to address the many issues that have emerged. Although the QUAD is expanding its ambit, there is much work that can be done in terms of 'holistic maritime security', which could allay apprehensions arising from QUAD being viewed as a hard security dialogue. The Russia-Ukraine conflict has also impacted certain aspects that are important for the region, which need deliberation.
Against this background, this workshop aims to bring together experts from across the Indo-Pacific to examine, review, and discuss these critical and impactful issues and suggest solutions/ alternatives that could, thereafter, inform national and regional policy.
About the Workshop
The workshop will also be hosted by the NMF, on a virtual platform (Cisco Webex), on Thursday, 28 April 2022, from 0830 h to 1330 h (IST).
Please find HERE the Brochure of the workshop.
Registration
To register for the event, please fill-in your details HERE